Black Karpo Bagpack
Zardosi hand embroidered bagpack in velevt with pure leather trims. Size: 18.5×16.5×8.5cm. Collection: Celebratio. Color: Black. Care: Store in dust bag. Keep away from moisture.
In stock (can be backordered)
Add to Wishlist
This item will be delivered between 23, January 2018 to 25, January 2018
Additional information
| | |
| --- | --- |
| Weight | 1 kg |
| Dimensions | 21 x 23 x 9.5 cm |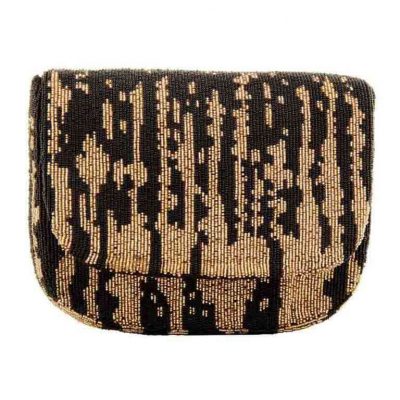 Collection, Here, Shop, Sale
DESCRIPTION: This flapover clutch is delicately hand embroidered with fine japanese beads. It has a suedette lining and a long chain handle. The design is reminiscent of the patterns created by mist and fog in a meditative setting and is symbolic of the idea that all the world's beauty is present right HERE within us. STYLE TIP: Carry with western as well as traditional Indianwear for an understated refined look. Use it as a belt bag with a thin leather belt (available separately) for an effortlessly chic look. COLOR: Black. CARE: Store in dust bag. Keep away from moisture. DIMENSION: 16 cm x 14 cm x 4 cm.
$

113