Eclat Soft Pouch Gold
This luxe minimalistic soft pouch is decadently hand embroidered with an assortment of lustrous rhinestones & Japanese micro beads.Inspired by the nostalgic noughties' metallic chainmail, this pouch creates a fluid and weightless feel. It has a suedette lining & long chain handle. STYLE TIP : The contemporary aesthetic & versatility of this pouch is enhanced when paired with a detachable statement handle (Additional Rs 1900) It allows a seamless switch to a unique new look for the same pouch, while depicting an individualistic personal style. Color: Gold. CARE: Store in the Lovetobag dust bag. Keep away from moisture. Dimensions: 26 cm x 16 cm.
In stock
This item will be delivered between 23, July 2020 to 25, July 2020
Additional information
| | |
| --- | --- |
| Weight | 0.75 kg |
| Dimensions | 26 × 16 cm |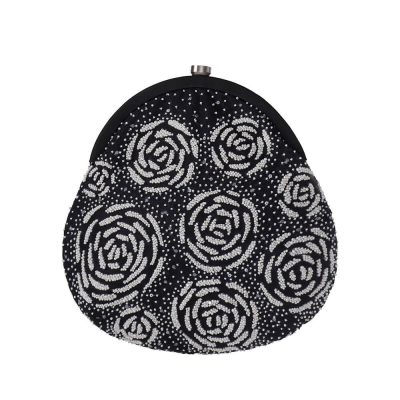 Collection, Insieme, Party Edit, Pearl Magic, Shop, Pouches
DESCRIPTION: This pearl pouch is delicately hand embroidered with freshwater baroque pearls, fine Japanese beads and lustrous sequins. The design reflects a bouquet of elegant roses jubilating together. It has a suedette lining and long chain handle. Color: Ivory. CARE: Store in dust bag. Keep away from moisture. DIMENSIONS: 23 cm cm x 23 cm.
₹

6,500